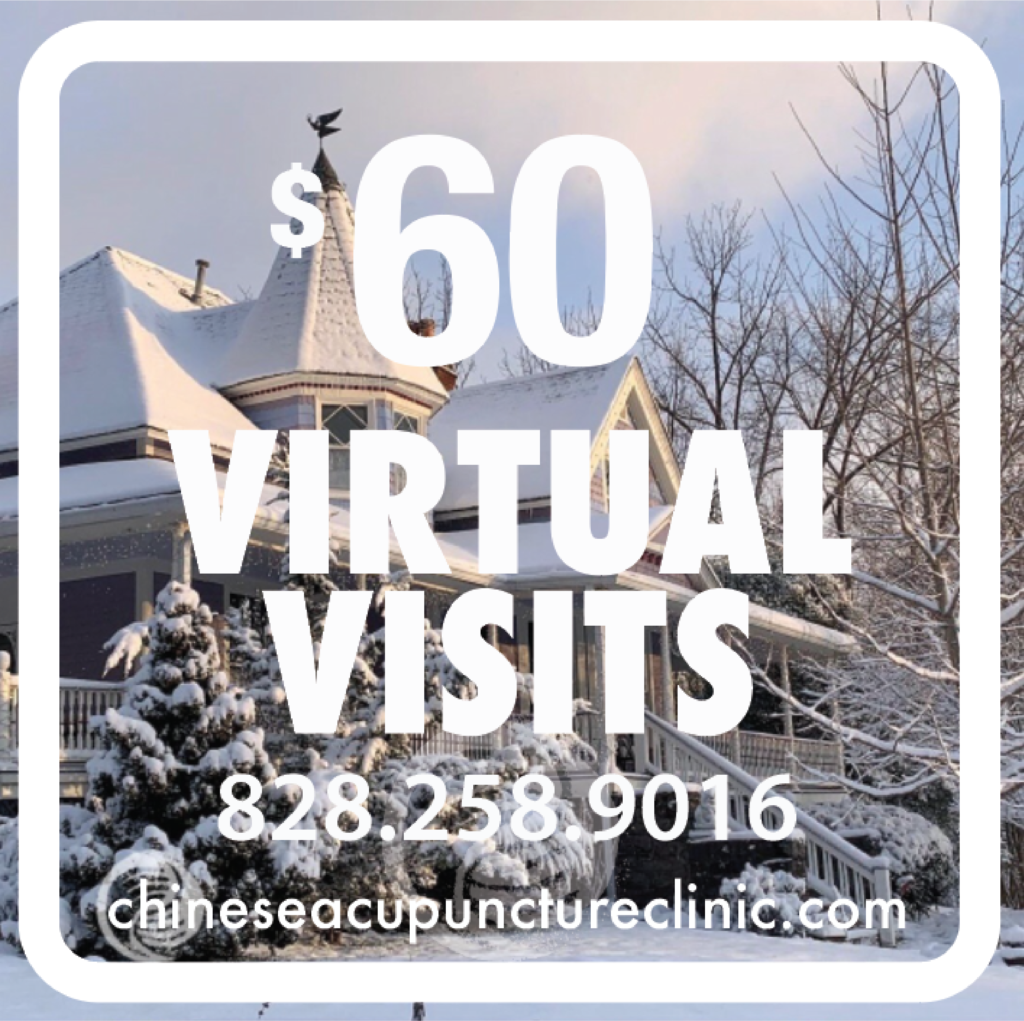 VIRTUAL VISIT SETUP DIRECTIONS HERE
The Chinese Acupuncture Clinic Is Now Offering
"VIRTUAL VISITS"
This is a wonderful way to comfortably and conveniently have a Healthcare visit on your computer, laptop or smart phone, without leaving your home.  
NEW PATIENTS ARE WELCOME.
Schedule a VIRTUAL VISIT with one of our Clinical Staff today! The Visit Includes a 20-Minute Online Evaluation with an
Herbal Medicine & Dietary Consultation.  The Cost is $60, which Includes an herbal prescription & dietary suggestions.
Visit with one of our Licensed Acupuncturists online and receive a Prescription that can be purchased & filled same day at our Herbal Pharmacy.
ONLINE VIRTUAL VISITS
Are Good For:
• Coronavirus concerns
• Health concerns
•  Allergies
•  Bronchitis
•  Coughing
•  Digestive upset
•  Fever
•  Head Colds
•  Migraine / headache
•  Seasonal flu
•  Sinus congestion
•  Sore throat
•  and more…
Call Us For More Information: 828.258.9016
or email us at VirtualVisit@ChineseAcupunctureClinic.com